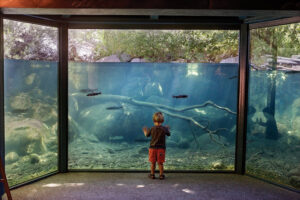 Taylor Creek has something for everyone.  Connect with a naturalist to get answers to your questions or learn new things.  Get your maps, books, wilderness permits and/or National Recreation Pass.  Take a casual walk along any of the four self-guided trails.  Spot a butterfly, dragonfly, bird on the fly, or other  wildlife.  Study fish in their natural habitat at the Stream Profile Chamber.  Enjoy the beach.  Watch the Sunset.  Or Attend an evening program.
Tahoe Heritage Foundation partners with the United States Forest Service to present these programs and events. For more information about this partnership  and all of its programs and events, please explore this year's Lake of the Sky Journal.
---
Lake of the Sky Amphitheater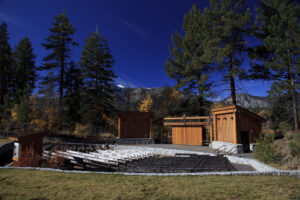 The Lake of the Sky Amphitheater boasts a stunning backdrop of Mount Tallac and state-of-the-art audio-visual equipment.
Naturalists, scholars, and historians give entertaining and educational presentations every Friday evening in               July and August.
2017 Lake of the Sky Amphitheater Programs:
2017 Season line-up to be announced soon!
---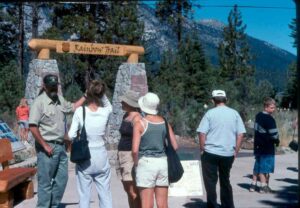 Rainbow Walk
Named for the rainbows that sparkle in the morning dew, the Rainbow Trail is a special place.  It loops through the largest meadow/marsh at Lake Tahoe.  Join a naturalist on the trail and discover how the meadow, marsh and stream are connected to lake clarity. Make an underwater connection with Taylor Creek in the Stream Profile Chamber.
July & August
Sunday, Tuesday, Friday
10:30am
---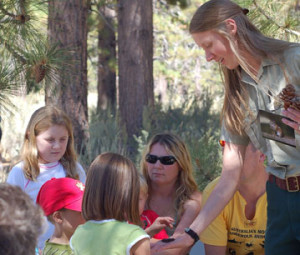 Jr. Forest Ranger
A different action-filled project each week teaches kids 6 to 12 years old how the parts of nature are connected as they earn their Jr. Forest Ranger badges.
July & August
Wednesday 10am
Kids 6 to 12 years old
---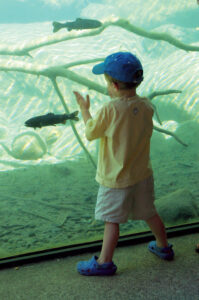 Kids in the Creek
Caddisflies, tadpoles, water boatmen, small fish, big fish, frogs, squiggly worms, water plants, and maybe even a small snake; kids 6 to 12 years old can join a ranger to connect with these creatures.  Bring sturdy water shoes.
July & August
Monday 10am
Kids 6 to 12 years old
---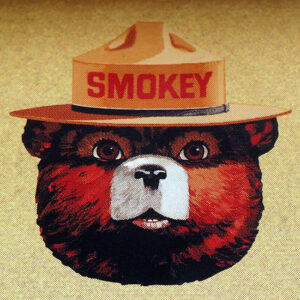 Smokey's Trail
Follow Smokey's Trail to learn about campfire safety and find a "photo op" with Smokey.  Shake his paw and learn more about wildfire prevention. Watch for Smokey, as he "sniffs" around the Visitor Center on Saturdays at 10 am
Self guided walk daily
---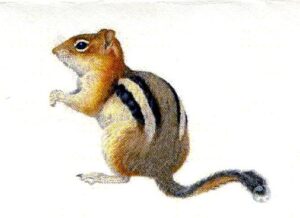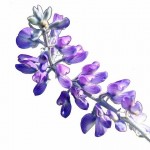 Native Species Festival
Come learn our stories and that of our feathered and furry friends as well as information on native species plants.
June 24,  2017
---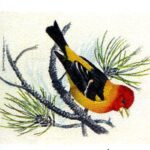 Lake Tahoe Bird Festival
This annual event includes guided bird walks along the Rainbow Trail, a bird contest for all ages, information on migratory birds and spotting scope use, and a presentation by Master Falconer Marie Gaspari Crawford that includes live birds of prey.
June 10, 2017
---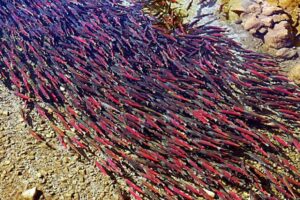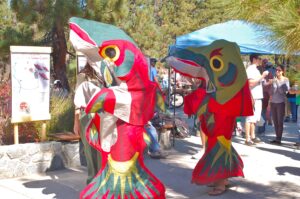 Fall Fish Fest
The Festival is a two-day event held each fall.  The Festival celebrates the dramatic and colorful spawning behaviors of the Kokanee Salmon, where a close-up look at this natural display is available in Taylor Creek and the Stream Profile Chamber. The Festival is a family event encouraging participation by children and their parents in a wide variety of educational and entertaining events.  Back this year will be the Salmon Feed, children's activities, educational programs and booths, stream-side programs, a children's run, 5k, 10k, and half-marathon trail runs.
October 7-8, 2017
10am – 4pm