There are many ways to get involved at the Tallac Historic Site. No matter how you choose to contribute whether it's your time and talent volunteering, gifting or just sharing what we have with your friends and family; you will be a part of what makes Pope-Baldwin Estates a special place in our community and advancing our mission to preserve and protect the cultural heritage and natural history resources through restoration, interpretation and education.
FUNDRAISING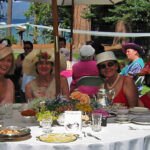 Tahoe Heritage Foundation holds several fundraising events throughout the year such as a Silent Auction during the Gatsby Festival at the Tallac Historic Site and  the Gatsby Tea, Special Events, Special Guest speakers and Events,Gift Shop at the Valhalla Holiday Faire.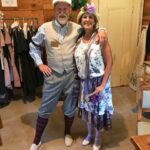 VOLUNTEERING
Opportunities abound to get involved.
While recognizing many historic sites around Lake Tahoe,
the Tallac Historic Site was chosen as the flagship property by the foundation.
Volunteers assist with restoration, interpretation, and education activities.
 

BECOME A MEMBER
Associate Memberships are critical to our success. Depending on the membership level, members receive special gifts, store discounts, Historic Tour or Program passes, invitations to special events and our newsletter.
A Special Thanks to All of our Supporters