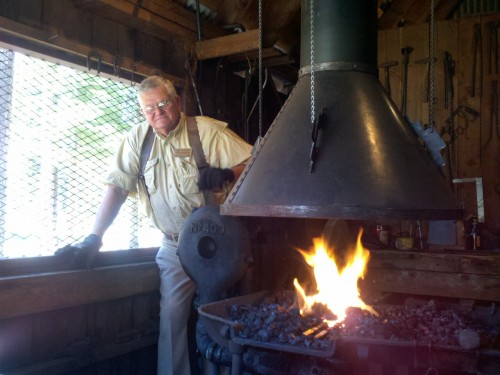 Volunteers are vital to the work we do in our mission to preserve and protect the cultural heritage and natural history resources of the area, including the Tallac Historic Site.
Volunteers assist with restoration, interpretation, and education activities:
     Greeting and assisting visitors
     Museum docent
     Conducting tours and assisting with living history programs
     Working in the Shops at the Baldwin Museum and the Visitors Center
     Museum related activities including accessioning
     Gardening, caring for lawn, grounds & trails
     Preservation, restoration, and maintenance of structures, grounds, artifacts and machinery
     Blacksmithing and demonstrating traditional crafts such as pottery and basket weaving
     Sewing and costuming
     Helping with the Gatsby Festival and Gatsby Tea
     Administrative assistance
There is really something for everyone at any level of skill or interest!  All ages are welcome.
Some volunteers commit to a 5 to 6 week session and stay at a nearby RV park.  Local volunteers work one or two days a week throughout the summer season.  Others have the opportunity to volunteer for a single task or event, such as Gatsby or a clean-up weekend.
All volunteers sign up directly with the Tahoe Heritage Foundation and volunteer as a group for the US Forest Service Lake Tahoe Basin Management Unit.
Are you interested in becoming a volunteer?
Please contact the Tahoe Heritage Foundation office at 530-544-7383 or email info@tahoeheritage.org